Fun Things To Do in Story City, IA
Aug 04, 2022
Fun Things To Do in Story City, IA
While Story City, IA may not be the first destination that comes to mind for a fun vacation, there are actually a surprising variety of activities to enjoy in this small town. For those who enjoy the outdoors, Story City is home to a number of parks and hiking trails. Nature lovers will also appreciate the town's close proximity to the Ames Arboretum. Families with young children will find plenty to keep them busy at Fairy Tale Town, an interactive park based on classic nursery rhymes. And no visit to Story City would be complete without stopping by the National Toy & Miniature Museum. With its wide range of attractions, Story City is a great destination for a fun-filled vacation.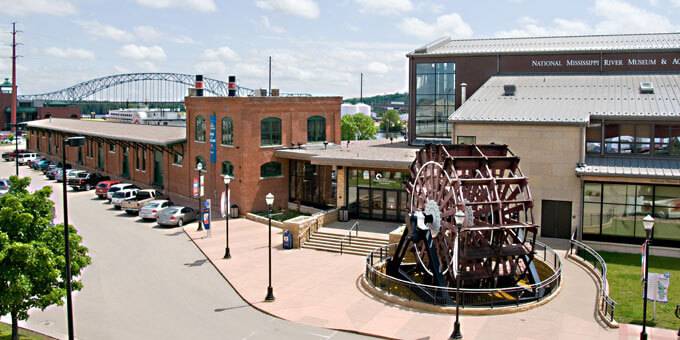 Ames Arboretum
The Ames Arboretum in Story City, Iowa, is a beautiful place to spend an afternoon with family or friends. With more than 300 acres of land to explore, the arboretum offers something for everyone. Visitors can stroll through gardens filled with native plants, go for a hike in the woods, or have a picnic lunch by the lake. The arboretum also features a playground and a variety of educational programs for children. In addition, the arboretum is home to a research center that studies the impact of climate change on plant life.
Fairy Tale Town
Fairy Tale Town is a magical place where families can come to enjoy the wonderful world of make-believe. Themed after classic fairy tales, the park features life-size replicas of iconic scenes and characters. Guests can explore an enchanted castle, stroll through a beautiful garden, or even visit with Mother Goose herself. With its delightful attractions and lush grounds, Fairy Tale Town is sure to enchant visitors of all ages.
Families will love spending the day exploring all that the park has to offer. And when it's time for a break, they can enjoy a picnic in one of the many shady spots or take a ride on the scenic carousel. There's also a variety of fun shops and restaurants located nearby, making Fairy Tale Town the perfect place to spend a day with loved ones.
National Toy & Miniature Museum
The National Toy & Miniature Museum is a one-of-a-kind experience for the whole family. Situated in the heart of Story City, Iowa, the museum is home to an impressive collection of toys and miniatures from around the world. Highlights include a life-sized replica of Mount Rushmore made out of Lego blocks, a working model of the Eiffel Tower, and a massive train set that stretches across the entire museum. In addition to the incredible displays, the museum also offers a variety of interactive experiences for visitors of all ages. From hands-on exhibits to educational programs, there's something for everyone at the National Toy & Miniature Museum.
Emmaelia Matea Art Museum
The Emmaelia Matea Art Museum in Story City is dedicated to the memory of Emmaelia Matea, a local artist who passed away in 2014. The museum houses a permanent collection of her paintings, as well as rotating exhibitions of other artists. Visitors can also take part in a variety of workshops and classes. The museum is free to the public and offers a lively and welcoming environment for families and art lovers alike.
Reiman Gardens
Reiman Gardens is a must-visit destination for anyone who loves plants and flowers. Located in Story City, Iowa, the Gardens feature over 17 acres of beautifully landscaped gardens, ponds, and walking trails. Visitors can explore a wide variety of gardens, including the Butterfly Wing, the ISU Ice Age fossils exhibit, and the Rose Garden. The Gardens also host a number of special events throughout the year, including concerts, educational programs, and holiday celebrations.
Story City Museum
The Story City Museum is a fun and educational place for families to visit. Located in the heart of Story City, the museum features a variety of exhibits on local history and culture. Visitors can learn about the early days of settlers in the area, as well as the native plants and animals that once inhabited the region. The museum also has a number of interactive displays, which are perfect for kids of all ages. In addition to its exhibits, the Story City Museum also offers a variety of programs and events throughout the year. From school field trips to family fun nights, there is something for everyone at the Story City Museum.
Bartlett House Museum
Bartlett House is a must-see for anyone interested in the history of Story City, Iowa. The house was built in 1868 by Cyrus and Julia Bartlett, prominent early settlers of the area. It is a beautiful example of Victorian architecture, and it has been carefully preserved by the Story City Historical Society. Visitors can explore the house and learn about the lives of the Bartlett family. The museum also features a collection of historic photographs and artifacts that tell the story of Story City's development. The Bartlett House is a vital part of the city's history, and it is sure to provide an enjoyable and educational experience for all who visit.
Sheldall Schoolhouse Museum
The Sheldall Schoolhouse Museum in Story City, Iowa is a unique and fascinating place to visit. The schoolhouse was built in 1880 and served as the community's primary school until 1966. It has been lovingly restored and now serves as a museum that tells the story of early education in Iowa. The museum features original desks, chalkboards, and other school memorabilia. It is also home to a research library with over 2,000 books about Iowa history and culture. The Sheldall Schoolhouse Museum is open to the public from May through October. Admission is free for children under 12, and just $3 for adults. This is a great place to take the family for a day of learning and fun!
Swinging Bridge
The Swinging Bridge in Story City is a unique and enjoyable spot for a family outing. The bridge is located just off of Highway 65 and spans the Des Moines River. It is made of wood planks and is suspended by cables, making it a fun spot to watch the river flow below. The bridge is also a great spot for fishing, as there are often good catches to be had from the bank. In addition, the nearby park offers picnic tables, playground equipment, and a walking trail, making it the perfect spot for a day out. So whether you're looking for a fun place to fish or just want to enjoy a leisurely stroll, be sure to check out the Swinging Bridge in Story City.
Whatever your interests may be, Story City, Iowa has something for everyone! From its beautiful gardens and museums to its fun and unique attractions, there is sure to be something that will pique your interest.